At Tough Furniture, we are happy to offer an unrivalled level of service when it comes to bespoke design and build projects in mental health. Our service includes full site surveys, direct consultation with our in-house design team and dedicated project management including provision of our own specialist installation teams who are highly experienced both in working with Tough Furniture and in challenging environments. And what's more, as UK-based manufacturers we are able to offer a uniquely flexible level of bespoke design, helping to bring genuinely therapeutic care environments to life.
Initial consultation
National Sales team Site Survey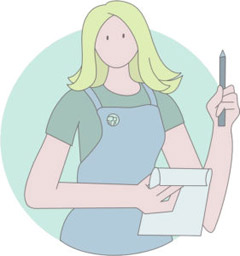 Project management & In-House Design Team
Approval of Drawings
Ensuring correct safety / build specification
is tailored to the user
UK On-site manufacturing
Raw Material
Machining
Assembly
Cleaning
In-House quality control
Product safety check
Product disinfect
Dedicated delivery team
Factory to room service
Experienced delivery team experienced in challenging environments
Team of trusted fitters
Experienced in challenging environments
Why Tough Kitchens?
Building on our experience of over 30 years in challenging environments, 2021 saw the launch of our new Tough Kitchen range. Featuring our usual high-performing levels of robust manufacture, including heavy duty drawer runners, inset handles, and locking options throughout, Tough Kitchens are ideal for step-down accommodation, life skills training, or autism and learning disability care environments. And as with the rest of our range, Tough Kitchens can be adapted to the specific requirements of any care environment or new build project. With supply only, or complete fitted options, Tough are happy to deal with the most complex requirements. See below for more details:
18mm MF MDF Construction
Up Rated Kitchen Hinges
40KG Drawer Runners
Plywood Drawer boxes
Lockable option
Supply Only
If you're working to an existing plan or design and only need us to supply the cabinets – this is one of the quickest ways to get a Tough Kitchen.
The 'Supply Only' option includes fully wrapped Tough Furniture quality cabinets and free Mainland UK delivery from Shropshire.
Design and Supply
If you need help with your design – this is the option for you. We will work with your architects/design teams remotely and can also visit site for a complete sales consultation. You will then receive an itemised drawing to accompany your quote.
This option includes:
Sales Consultation
Itemised drawing with unit breakdown for your approval
Fully wrapped Tough Furniture quality cabinets
Free Mainland UK delivery from Shropshire
Design, Supply & Install
This is our full service option: we design, approve, supply and install your Tough Kitchen and worktops.
(Please note: we don't remove your existing kitchen or manage the electrical/plumbing work).
This option includes:
Sales Consultation
Itemised drawing with unit breakdown for your approval
Post-Order site survey to check order details against site conditions, guaranteeing the smoothest possible delivery of your project
Fully wrapped Tough Furniture quality cabinets
Free Mainland UK delivery from Shropshire
Full Installation, including anti-pick mastic where required
Here at Tough Furniture we work with a number of carefully-selected installation and fitting specialists, who are highly experienced in challenging environments. From individual TV cabinets to full-scale ward or hospital refurbishments we have an installation solution to suit. For more information email [email protected] or call 01588 674 340.
Standard Furniture
See our furniture ranges here
Bespoke items
Can't quite find the right size furniture? Tough offers alterations to our standard furniture to help you create the perfect solution. Click here for more.
Design & Build
Tough Projects – Medium to large scale multi room projects. Tough Furniture offers concept to installation management. Click here to see more about what Tough has to offer.
Experts in creating solutions with furniture