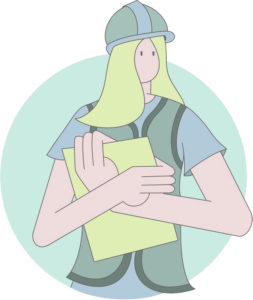 After Sales
Tough Furniture is used to dealing with some very challenging environments, so in the event of damage occurring we have an aftersales service to help you achieve swift repairs in order to maintain safety and get long-term value from our products.
Call us for free advice on maintenance and repair, for supply of spare parts at a reasonable price and for any special tools required, such as screwdriver bits for tamperproof screws.
Phone: 01588 674 340
Email: [email protected]
Wallfix Preparation
Cabinets are fitted with brackets. Fittings are supplied. The back corners can be cut out to suit the skirting size, so the cabinets fits flat against the wall. The skirting size must be supplied to us on order to avoid delay of delivery. We require the height and the depth of the skirting board. Wallfix preparation is available as standard on Tough Plus and floor standing polycarbonate units.
Spares, Repairs & Maintenance
Our furniture is designed for ease of repair, so please call for spares or assistance if required. The most common request we have is for replacement locks and spare keys, please use the order codes below if you require these and when ordering let us know if it is for a left hand or right hand door or for a drawer.
Cleaning Instructions
Surfaces of cabinets, doors, tabletops etc are melamine faced and need only wiping with a damp soft cloth and then a dry cloth to keep clean. Soap or detergent can be used for organic stains but avoid unnecessary wetting or abrasive cloths and cleaners, and use proprietary cleaners as directed when needed for stubborn stains.
Polycarbonate is an extremely strong plastic used on all our furniture with protective clear screens, and is coated to improve scratch-resistance. Clean with a damp soft cloth then wipe dry. Soap or detergent can be used but it is essential to avoid all abrasive cloths and cleaners. The same applies for polycarbonate mirrors.
Fabric upholstery, including Intervene High Performance, should be routinely cleaned to retain its looks by vacuuming and wiping with a damp cloth. Remove spillages promptly with an absorbent dry cloth, and use liquid soap with warm water for soiling. Water based proprietary cleaners can be used, following instructions carefully, you can use safe solvents such as mineral spirit.
Bleach diluted 1:10 with water can be used to disinfect.
Important: Remove all cleaning product residues as they inhibit stain repellents, and can also degrade the surface of your items if left in place.
Vinyl (leather-look) upholstery should be cleaned with a brush and tepid soapy water, rinsing thoroughly with clean water. Never use polish, stain remover or solvent.
Polished timber components such as table bases, bed legs and headboards: wipe over with a damp cloth and then a dry cloth. Soap and detergent cleaners can be used if necessary but avoid solvents, abrasives and cleaners containing silicon, which can degrade the lacquer over a period of time.
Fabric mattresses (MS) should only be lightly brushed to clean and no liquids used.
Water-resistant mattresses (WP): Soap & water sponging for light soiling. Fresh stains use water based household spray cleaners as directed. For stubborn stains a safe solvent such as, Isopropyl Alcohol or Mineral Spirit can be used, and 1:10 bleach solution can be used to disinfect. Always use a 'Wipe & Dry' technique to clean, not full immersion.
Secure Mattresses (SCM) and Soft Foam Mattresses (HM): Wipe and dry with soap or detergent cleaners avoiding abrasives, and rinse off to remove residues. 1:10 bleach solution can be used to disinfect. For very stubborn stains ask for detailed advice before using solvents.
Bed Protection Trays are manufactured from a very rugged plastic and should not stain. They can be cleaned and scrubbed using soaps, detergents or proprietary cleaners as directed, or disinfected with bleach diluted 1:10 with water. Please avoid getting the bed itself wet.
Maintenance
Where there are strengthening or connecting bolts in solid timber (e.g. bed headboards and table bases) they may need tightening down with an allen key if there is any slight natural movement in the timber.
10 Year Guarantee
Tough Furniture is designed and manufactured in the UK to give a long useful life in a variety of environments where challenging behaviour may occur, and it has a long and substantial track record of doing so. (See brochure)
The Company has ISO 9001 Quality Standard Accreditation covering all its in-house manufactured products. Cabinet furniture has been independently tested for Strength and Stability to BS4875 Parts 7&8 (2006) Test Level 5 – Severe Contract. Beds are tested to FIRA Contract Bed standard.
In the event of claims under this guarantee repair or replacement will be carried out as soon as reasonably practical without charge for this or any transport involved. We also offer free of charge the services of the independent trade organisation FIRA (Furniture Industry Research Association) if required to inspect, validate and determine any claims under this guarantee.
Terms of guarantee:
All damages or breakages should be reported in writing with photographs of damage to the Company's Head Office at:
Tough Furniture Ltd.
Stokewood Road
Craven Arms Business Park
Craven Arms
Shropshire
SY7 8NR
Tel: 01588 674340
Email: [email protected]
Non-upholstered items are guaranteed for a period of ten years. The frames of fully-upholstered items i.e. settees are guaranteed for five years, and upholstery, mattresses and show-wood chair components are guaranteed for two years.
This guarantee covers faults or failings arising solely from defects of materials from specification or of manufacturing workmanship. It excludes fair wear and tear, incorrect or negligent usage, wilful abuse, alterations or repairs by others and incorrect cleaning methods or materials that depart from guidance given. Any consequential losses attendant on furniture failure are also excluded.
The guarantee period starts on the day of delivery (or collection). Any claims must be received before the end of the period of guarantee and liability will not be accepted if payment for the goods has not been received in full by the due date.
Free Delivery
All prices shown include free delivery within Mainland UK on all orders greater than £300.
Please contact us to discuss options if you have a delivery requirement outside of this. We regularly supply the Scottish Isles, Ireland, France and continental Europe and have also delivered to the USA, Middle East and Australia.
Delivery of all cabinet furniture is to the room of your choice at a convenient time which we will confirm with you approximately a week beforehand. Some sofas are only available to be delivered to the ground floor, if you are installing a sofa upstairs please discuss your options with us before ordering.
Our delivery personnel will leave the furniture ready to use and remove all packaging for recycling, but are not responsible for wall fixing or for clearing or removing any existing furnishings.
Chairs and sofas will arrive separately direct from our suppliers though this will all be co-ordinated by ourselves so please contact us if you have any queries.
Small items including some chairs and 3' mattresses may be delivered by courier and this will be to the door only. Please note that small item orders with a value of £300 or less will incur a £26 admin/delivery charge to cover courier costs.
For safe delivery please ensure that all access is adequate and contact us beforehand if there are any doubts or difficulties with this.
(In the event of agreed deliveries being refused or inaccessible then re-delivery charges may apply).
Customised Furniture
Can't quite find the right size furniture? Tough offers alterations to our standard furniture to help you create the perfect solution…. Bespoke items
VAT Exemption
All advertised prices for Tough Furniture are net of VAT which must be added at the prevailing rate. However some products can be supplied with a VAT exemption if certain conditions are met (see below). It is the responsibility of the purchaser or purchasing organisation to ensure that these conditions apply and Tough Furniture Limited cannot take any responsibility for misuse of the VAT exemption process.
701/7 Customs and Excise Notice
With reference to the 701/7 customs and excise notice, VAT exemption can be applied to items "designed solely for use by a disabled person". From our range this includes:
All 'Tough Plus' furniture
Certain Tough Plus non locked furniture
Secure mattress (SCM) and Soft Touch Foam Mattress (HM)
Bed Protection Tray (PT)
Height-adjustable tables (HT1/HT2)
Polycarbonate protective units
Upholstered lounge furniture (sofas and lounge chairs not all dining chairs)
To apply for VAT exemption
The items must be for the personal or domestic use of the disabled person i.e. must not be available for the general public.
One VAT exemption form per order will be required.
If you are entitled to apply for a VAT exemption please download and complete the VAT Exemption Form and return a signed copy with your order/request for a quote.
Funding
Tough Furniture work with many charities and partners who may be able to assist with funding. Please see the list below.
The ACT Foundation
Email: [email protected] Web:www.theactfoundation.co.uk
The ACT Foundation is a registered grant making charity whose mission statement is to enhance the quality of life for people in need. Individuals can apply for a grant at any time. Trustees meet four times a year, but applications do not need to coincide with these meetings. Procedures exist to give approvals between meeting dates, where necessary. To find out if you are eligible for a grant and to access an online application form please visit the website.
The Boparan Charitable Trust
Web: https://www.theboparancharitabletrust.com/   Tel: 0121 661 9863
Boparan work directly with families providing financial grants for key items that assist children who are disadvantaged by disability, life limiting conditions or extreme poverty.
Buttle UK (formerly The Frank Buttle Trust)
Web: https://buttleuk.org/ Tel: 020 7828 7311
Buttle offer a "Chances for Children" grant to pay for things they would want all children and young people to have but which their parent or carers cannot otherwise afford.
Cash for Kids
Web: https://cashforkids.org.uk/
Cash for Kids support children and young people affected by poverty, abuse, neglect, life-limiting illness and those who have additional needs.
Children Today Charitable Trust
Web: https://www.childrentoday.org.uk/apply-now/    Tel:01244 335622
Children Today support children and young people with disabilities by providing adapted equipment to help them and their families live less isolated lives.
Chris Westwood Charity
Web: https://chriswestwoodcharity.weebly.com/
This is a charity for physically handicapped children operating within a 50 mile radius of Stourbridge in the West Midlands. They provide financial help in funding the purchase of mobility/sensory/vision equipment for children and young people up to the age of 25 years.
Dreams Come True
Web: https://www.dreamscometrue.uk.com/  Tel: 01428 726330
Dreams work with children who are living in the highest areas of deprivation in the country, and are living with a disability, serious illness, or life-limiting conditions. They offer home makeovers, experience days and community facilities.
Elifar Foundation
Web:https://www.elifarfoundation.org.uk/
Elifar provide grants for a variety of items to help improve the lives of children and young adults with severe learning difficulty and associated physical disability.
The Family Fund Trust
Tel: 0845 130 4542 Minicom: 01994 658 085
Email: [email protected] Web: www.familyfund.org.uk
The family Fund Trust provides timely grants to families with severely disabled or seriously ill children based on families' views and needs.
Their Marian Elizabeth Trust programme provides further support for families caring for children with multiple complex significant needs living in specific locations across Birmingham, Liverpool, Chester, Leicester, Peterborough and surrounding areas. https://www.familyfund.org.uk/grants/schemes/marian-elizabeth-trust/
Family Action
Grants Service
Tel: 0207 241 7459 Email: [email protected] Web: www.family-action.org.uk
Family Action has been making grants to families and individuals in need since its foundation in 1869. They make both welfare grants, meeting a range of essential needs and educational grants, for the additional costs associated with education such as travel, books and equipment Grants are made principally to families and individuals on low incomes, particularly those living on benefits; for the latest priorities, criteria and application forms, see the Family action website. General grant applications are made by social workers, advice workers and other professionals on behalf of clients. Educational grant applications are made directly by (prospective) students.
Independence at Home
Tel: 020 8427 7929 Web: https://independenceathome.org.uk/
Independence at Home is a charity that award grants to people of all ages with a physical or learning disability or long-term illness and who are in financial need.
Newlife Foundation
Tel: 0800 902 0095. Web: www.newlifecharity.co.uk
Newlife operate an Equipment Grants Service providing families directly with essential equipment such as beds and seating systems.
Over The Moon
Tel: 07786 807230 Web: https://www.overthemooncharity.com/
Over The Moon Charity helps families living in West Sussex, Surrey and Hampshire who find it hard to meet the financial requirements of their sick or disabled children. This includes repairing and replacing broken equipment.
Percy Bilton Charity
Tel: 0208 579 2829 Web: www.percybiltoncharity.org.uk
Grants given for day to day living and special equipment to people who are disabled, ill and receiving hospital or similar treatment: or aged over 65 and on a low income. Applications will only be accepted via a social worker or Occupational Therapist.
React
Tel: 020 8940 2575 Web: https://reactcharity.org/ 
React help children with life-shortening illnesses. They will consider requests for specialist furniture, educational equipment and homecare equipment including furniture.
SSAFA – The Armed Forces charity
Tel: 0800 260 6767 Web: https://www.ssafa.org.uk/
SSAFA help the armed forced community by providing direct support to individuals in need of physical or emotional care.
Thriving Families
Tel: 07514 120288 Web: https://www.thrivingfamilies.org.uk/
Thriving Families support parents and carers in Highland, North Scotland. They are more of an information service for families with children with additional support needs.
Variety  Club
Tel: 0207 428 8100 Web: https://www.variety.org.uk/
Variety as they are now known fund a broad range of specialist equipment including hoists, beds, car seats, sensory and play equipment, assistive and medical technologies.
WellChild
Tel: Helping Hands Project Manager – 01242 808346
Email: [email protected]  Web: www.wellchild.org.uk/
The national children's charity WellChild understands that caring for a child or young person with a medical condition or disability brings unique demands, stresses and disruption to daily life that affects the whole family. WellChild realise that often you are unable to tackle larger household tasks such as decorating your child's bedroom or making the garden accessible and stimulating, as you simply do not have the time or resources to make these plans a reality. This is why WellChild has developed the Helping Hands scheme to provide one off practical home improvement projects that have a positive impact on the quality of life of seriously ill children and young people. Projects range from a full bedroom makeover by decorating the room top to bottom, or converting a garden into a fun, appealing, safe and accessible play area.
Publications on applying for grants
A Guide to Grants for Individuals in Need Edited by Catriona Chronnell and Sarah Johnson Published by and available from:
The Directory of Social Change
24 Stephenson Way, London NW1 2DP Tel: 0845 77 7707
Email: [email protected] visit their website: www.dsc.org.uk
A user-friendly paperback which guides you to the most appropriate organisation by arranging them in geographical area and highlighting specific criteria that many grant-making bodies require.
Charities Digest
The Marketing Dept, Waterlow Legal & Regulatory Ltd., Freepost SB501, London N1 7BR
Tel: 0207 549 8672
Web: www.waterlowlegal.com
Email: [email protected] A paperback containing information and details of over 5,000 alphabetically listed charities. Also an on-line searchable charities database.
The Directory of Grant-making Trusts
Published in association with Charities Aid Foundation
Available from The Directory of Social Change
24 Stephenson Way, London NW1 2DP
Tel: 0845 77 77 07
Email: [email protected] Web: www.dsc.org.uk
This comprehensive reference book covers 2,500 grant-making trusts, each with the potential to collectively give £3 billion a year. With fully updated information supplied by the trusts themselves, the entries include: contact details, what is and is not funded, type and range of grants made, examples of recent grants. The extensive indexes – by geographical area, field of interest and type of beneficiary, and type of grant – allow users to target the trusts that are most relevant to their needs.
Websites
www.grantsforindividuals.org.uk
Website containing details of over 3,500 trusts operating both nationally and locally. These trusts collectively have £362 million available each year. Prior to the launch of this website, the content has featured in A Guide to Grants for Individuals in Need and its sister publication The Educational Grants Directory. First published in 1987 and 1988 respectively, they have for many years been seen as the standard reference guide on charitable funds for individuals in need. They have been very popular with Citizens Advice, school/university welfare offices, other welfare organisations, libraries and other reference points.
Turn 2 Us is a web based organisation, that lists organisations that can help individuals in financial need access funds. For example, charities that provide grants to pay bills or buy essential items.
The home of the National Charities Database, providing regularly updated information on over 10,000 UK charities. Also an on-line searchable charities database.
This website is a UK charities directory, and provides links to thousands of UK charities and non-profit organisations. Search for charities by name, location, category and/or keyword.