Window Protection Frames | Classroom Divider Screens
This month we take a look at our innovative window protection frame which provides a safe and secure solution to the problem of window access. For anyone working in a classroom setting we also showcase our classroom divider screens which are ideal for creating different areas and zones within one room. Finally we'd like to congratulate our colleague Oscar on recently turning 21 and marking the occasion with a sky dive in aid of MIND, a charity close to everyone's heart here at Tough.  
Window protection that works
Our popular polycarbonate window protection solution can be used in both domestic and commercial settings. It gives customers the best of both worlds – a window that can be opened, with curtains or blinds for privacy and light control, but with access restricted to the elements that might make the window unsafe.
The frames are individually made to our customer's precise window measurements. Constructed in solid ash timber with 6mm shatterproof polycarbonate panels, the frame sits in front of the window and any furnishings and has a locking door to restrict access to both.
Click here to learn more or make an enquiry.
Cutting a shape in the classroom
In any classroom these days there's often a requirement to create zones for different activities. Our divider screens can be used to create different shapes and spaces and, as you'd expect from Tough Furniture, they've been specially designed to withstand the rigours of the SEN classroom.
The screens are available in a number of colour options. They are made from heavy duty 25mm melamine faced MDF and feature acoustic fabric with sound reducing properties.
For more information, click here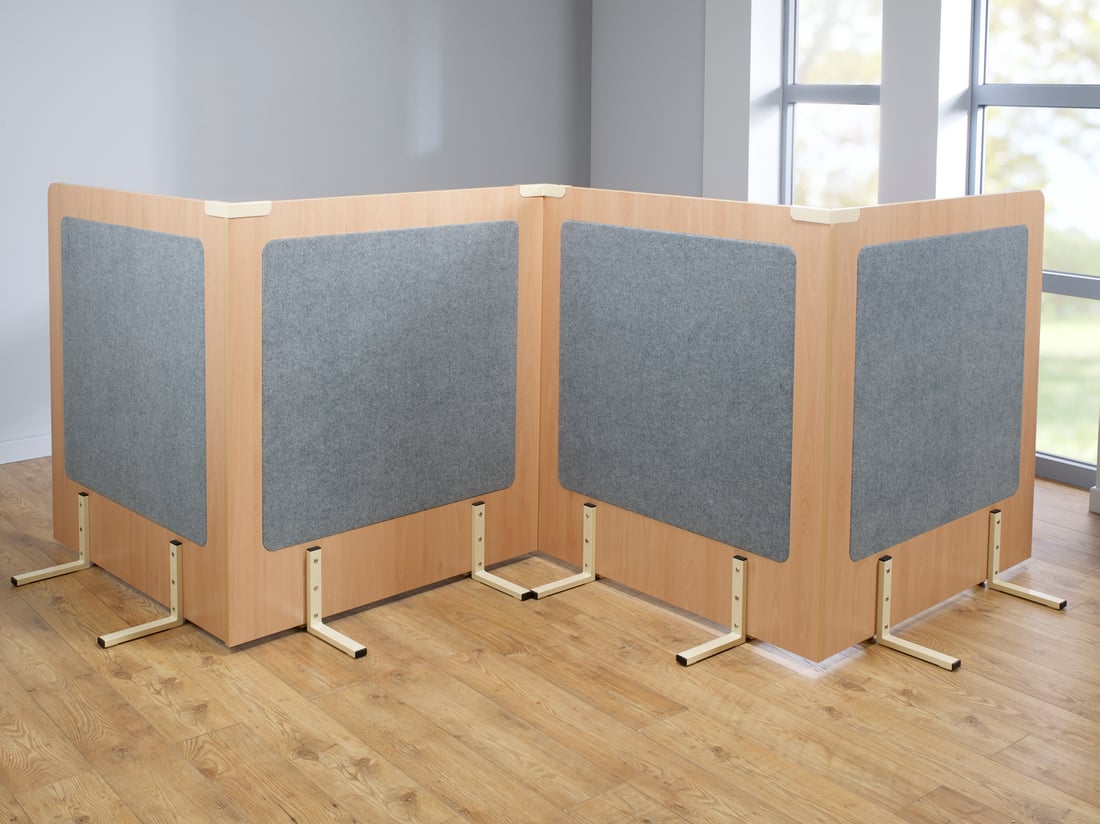 Congratulations Oscar on Skydiving with MIND in mind!
One of our Assembly team, Oscar Duerden, recently completed a sky dive, raising £1,260 for the charity MIND. This involved 30 seconds of freefalling at a speed of 200 feet per second followed by a parachute ride to the ground lasting around 5 minutes.
Oscar wanted to mark his 21st birthday by doing something different and MIND was an obvious choice for his fundraising efforts, having had a number of friends and family members affected by mental health issues as well as working on mental health furniture solutions on a daily basis.
More from Tough Furniture