Monthly Update May 2022
In this month's newsletter you'll get a first look at the NEW Tough Furniture website and a preview of the Shows we'll be exhibiting at next month! 
Back on the road – Design in Mental Health and Autism Shows
Whilst we were fortunate enough to attend a couple of events in person towards the end of last year, we are very much looking forward to getting back to our full calendar of events in 2022 and June's looking like a very busy month for us.
June also sees the Autism Show taking place. This is the national event for Autism featuring over a hundred hours of talks, clinics and workshops alongside an exhibition of specialist products and services.
Tough Furniture will be exhibiting at the Manchester event on 10th and 11th June at Manchester Central and at the London event on 17th & 18th June at London ExCeL.
If you're planning to attend, please come along to our stand and say hello – you'll be able to see some of the products proving very popular right now with those working or living with someone with Autism. Our Sales team will be on hand to answer any questions you might have too. Click Here to Book Tickets
Launch of our new website
We're excited to tell you about our brand new website which will be launching very, very soon. As well as the improved new look, we hope you'll soon be enjoying the new features which include:
Login/Members area that's simple to use and stores all your previous quotations for quick access
Easy selection of optional extras such as finish colour options, locks, sloping tops, wall-fixing etc for customisable products
New simple to use 'mega menu' to make it even easier to find the product you're looking for
Simplified Auto Quoting System – just fill your basket, press submit and your quote request will instantly be sent to our sales team
Constantly updated Case Studies section so you can learn more about our recent projects
Below is a sneak preview of what the new website will look like. You'll find it at the usual place – www.toughfurniture.com.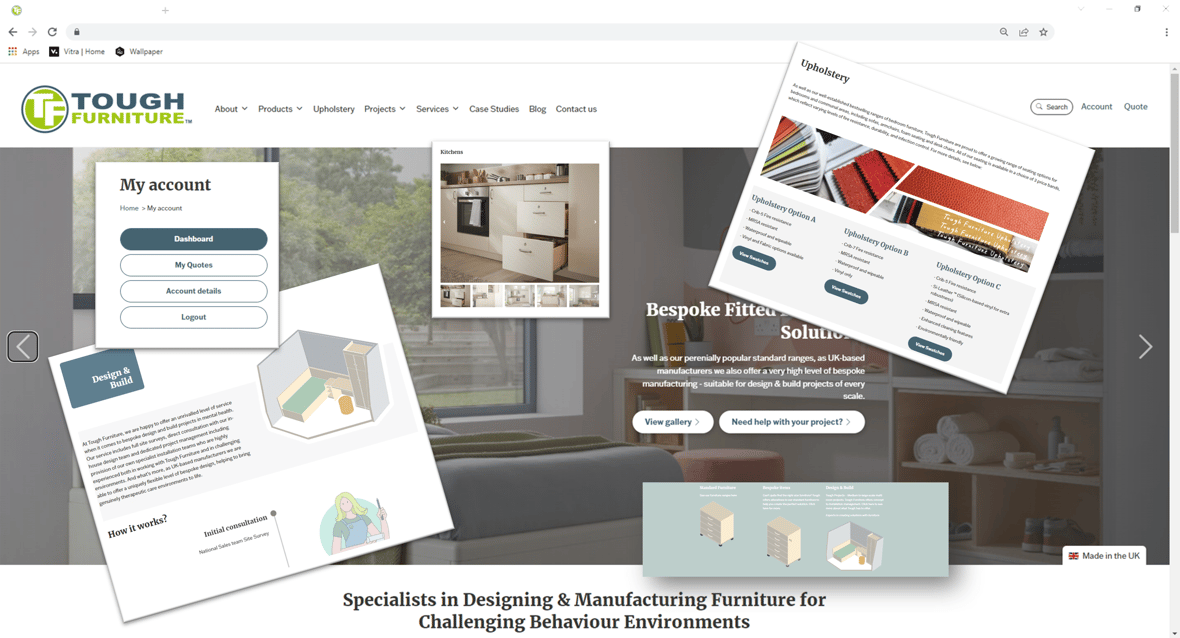 More from Tough Furniture